GEORGIA SOUTHERN (-3) DROPS THE HAMMER ON SOUTH ALABAMA 28-6! WE OPEN THE COLLEGE FOOTBALL SEASON WITH A BANG!!!!!!!!!
WE JUST MOVED ON OUR FIRST NFL GAME OF THE SEASON! CLIMB ON BOARD ASAP!
WE ARE TAKING A FLAME THROWER TO YOUR BOOKIE THIS WEEK! (10-4) OVERALL!!!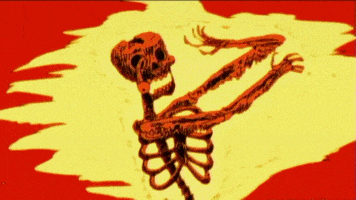 THURSDAY WE SWEPT THE CARD!!!!!!
(3-0) +9.46 UNITS OF PROFIT!
WINNERS: LA DODGERS, SEATTLE MARINERS RL, STL CARDINALS!!!!!

NFL, NCAA, AND MLB ALL IN ACTION! WHAT A GREAT TIME OF YEAR!
***SIGN UP FOR YOUR NFL AND NCAA PACKAGES TODAY!***

*****OUR NCAA AND NFL ACTION STARTS UP THIS WEEK! DON'T MISS OUT!!!!******

JOIN THE RIGHTSIDE TODAY!
FULL NCAA FOOTBALL 5* PREMIUM PLAY TOTALS:
(1-0) 100% +5.00 UNITS

FULL MLB SEASON 5* PREMIUM PLAY TOTALS:
(168-126) 57% +58.67 UNITS OF PROFIT!
HOW GOOD WAS THE MONTH OF JUNE FOR OUR CLIENTS AND FRIENDS? WE HIT OVER 61% OF OUR PLAYS!!!!!!!!
DOCUMENTED WINNERS IS WHAT WE ARE ALL ABOUT. IF YOU ARE NOT WITH US.....YOU ARE MISSING OUT!!!!!!! CLICK THE PURCHASE TAB AND START MAKING REAL MONEY TODAY!
LAST YEAR'S MLB DOCUMENTED STATS (333-259-9) 56.3% +95.28 UNITS OF PROFIT

RightSideValuePlays is featured on HandicappersWatchDog.com, and Trendbetting.com!

*******Every Premium Play we have is Verified by a 3rd Party.(Only plays given out to clients are listed on this site. The monitor is used to track all plays including leans, free plays, and premium plays all at the same values. (OFFICIAL PLAYS WITH CORRECT UNIT AMOUNTS FOR CLIENTS ARE ONLY TRACKED ON THIS SITE.)********

THE STREAK 10 WINS IN A ROW:
MARCH 8TH-MARCH 15TH

1. PITTSBURGH OVER CLEMSON
2. NEVADA OVER UNLV
3. COASTAL CAROLINA OVER WINTHROP
4. MERCER OVER FLA GULF COAST (2* PLAY)
5. MANHATTAN OVER IONA
6. GEORGIA TECH OVER BOSTON COLLEGE
7. UCF OVER TEMPLE
8. MISSOURI OVER TEXAS AM
9. UCLA OVER OREGON
10. LA TECH OVER USM
FOLLOW US ON TWITTER @RightSideVP
2013-2014 CBB DOCUMENTED SEASON:

(121-103-10) 54% +30.60 UNITS

2013-2014 NFL DOCUMENTED SEASON:

(28-17-2) 62.2% +36.44 UNITS

2013 MLB DOCUMENTED SEASON:
(333-259-9) 56.3% +95.28 UNITS

2013-2014 NCAAFB DOCUMENTED SEASON:
(28-31) 47.5% -37.58 UNITS

Hear me (Donnie RightSide) on our Radio Show "Longshots" with host Jamie Hubler. Weekly on CosmicBroadcasting.com 6pm on Friday!